Addiction Treatment Services
Talbot Health Services is in partnership with clients, staff and community to identify and achieve meaningful life goals. We achieve these goals with compassionate spirit emphasizing Safety, Security, Dignity and Community
Addiction Treatment Services we offer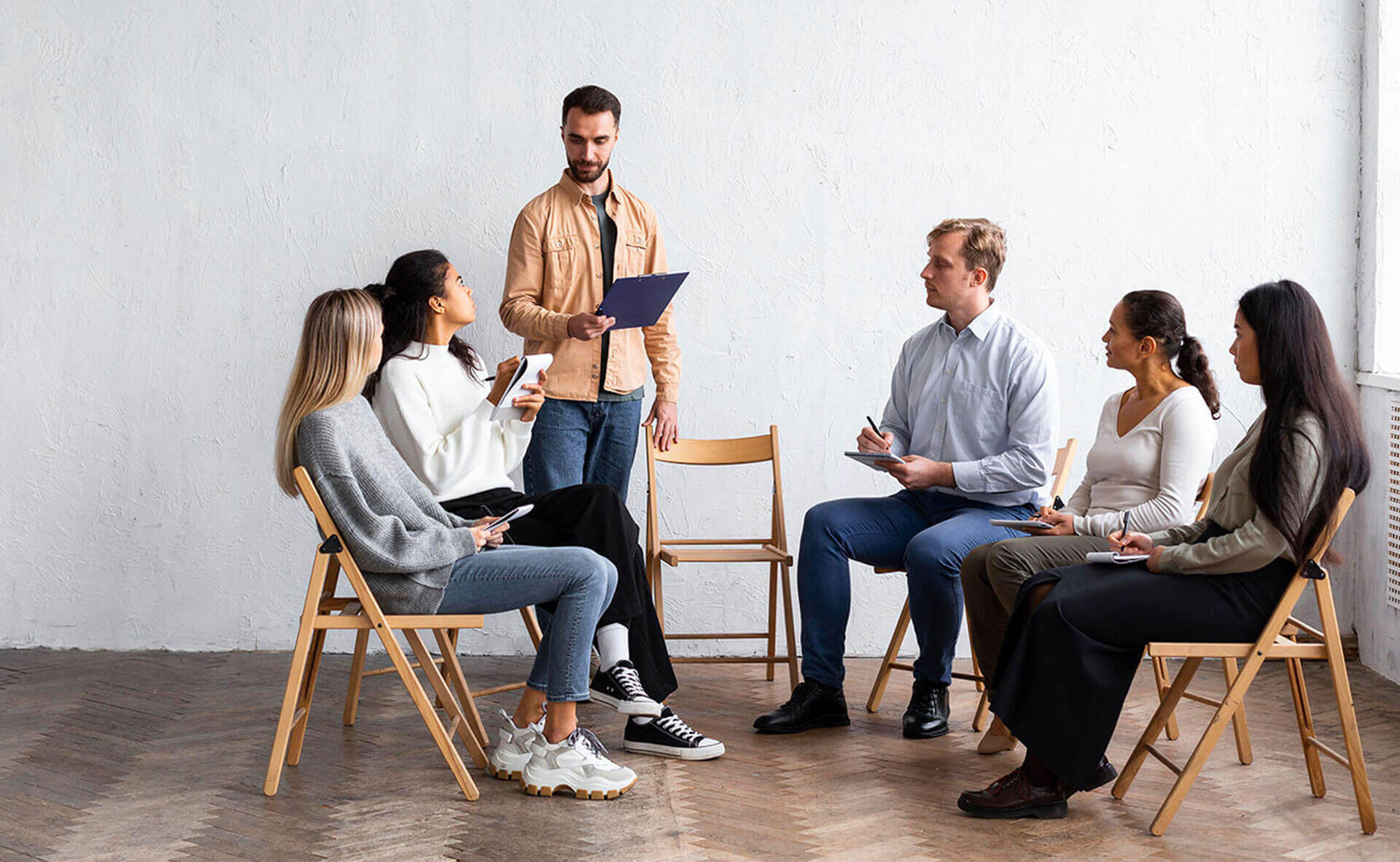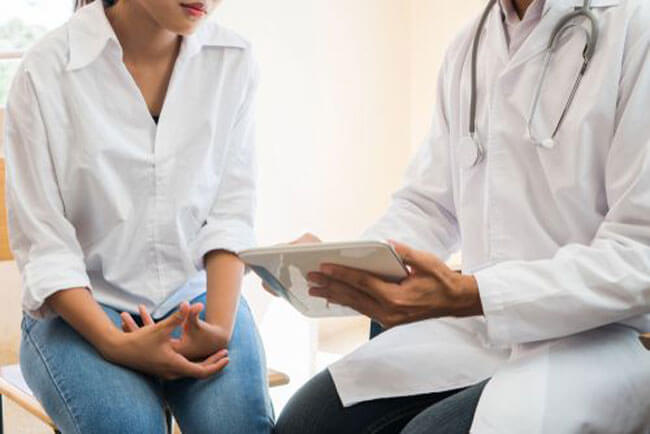 Outpatient Services
Talbot Health Outpatient services are provided at multiple locations. Our caring and skilled staff provide Individualized treatment to address a client's unique needs. Treatment services include counseling, cognitive behavioral therapy, life skills and other services as needed. Talbot offers Outpatient Addiction Treatment services in most of our facilities which includes medication-assisted recovery services to assist clients on the path to recovery.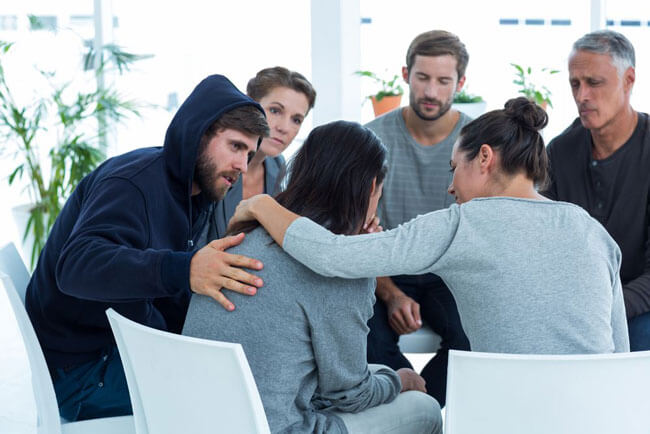 Residential Treatment Services
Talbot Health Residential Treatment facility offers treatment to adults (18 & over). Clients eligible for Medicaid may receive treatment for up to 90 days at our facilities. This is our most intensive form of therapy and is offered to the client struggling to manage their addiction outside of a medical care facility. During the client's stay at our residential treatment facility, our dedicated staff will work with the client to meet goals to improve the mind, body and spirit in order to facilitate the transition to a healthy, purposeful life.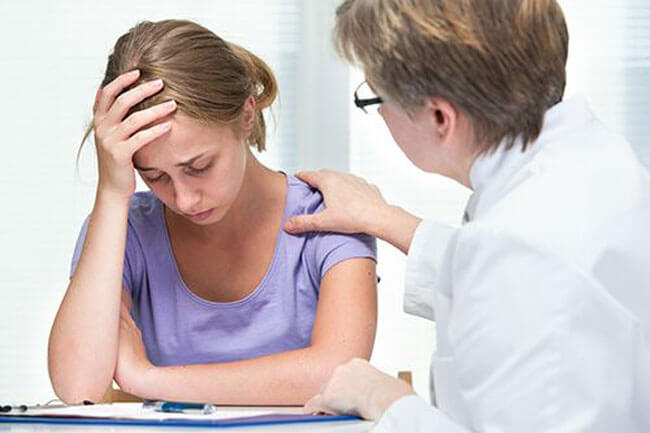 Intensive Outpatient Program
Talbot Health designed our Intensive Outpatient Program (IOP) for those clients who are struggling and need assistance beyond our standard outpatient services. Our team understands a client may require an extra level of care and attention. Our caring staff will assist the client by addressing mental health issues in addition to the disease of addiction.
To provide access to services for members of the community and referral sources to include; providing information regarding Talbot Health Services complete an initial screening application via telephone or in person, determine treatment eligibility or refer to alternate services in the community.
Assessments will be provided to individuals seeking Talbot Health Services. Assessments will be conducted by Licensed Chemical Dependency Counselors and Counselor Assistants, LPCC, LPC, and LSW's. Assessments will assist in identifying the nature and extent of an individual's dependency to alcohol and/or other drugs as well as the nature and extent of any mental health issues. The assessment is utilized to determine Drugs of use/abuse, if there is a mental health diagnosis level of severity and the appropriate placement into an ASAM Level of Care and/or placement with a counselor and case manager to address mental health needs, leading to admission into the treatment program.
Group Counseling: Level 1 OPT
Group Counseling will consist of a series of time-limited, structured sessions that will work toward the obtainment of the client's treatment plan goals. The group will meet 5-7 days a week as needed to provide the range of group services needed to support treatment. The group counseling process explores the problems caused by alcohol and/or other drugs and their ramifications, as well as barriers and problems that arise from mental health issues by addressing coping skills and positive thought processing. Group Counseling involves a holistic person centered approach through the utilization of evidenced based practices to explore and elicit changes in attitudes, behaviors and the decision making processes.
Intensive Outpatient: Level 2.1 IOP
IOP services consist of group counseling three days per week for three hours. IOP services explore problems caused by alcohol/drugs and mental health symptoms caused or exacerbated by substance use. IOP includes a holistic person center approach through use of evidenced based practices to elicit changes in attitude, behaviors, decisions processes, and symptom management.
Individual Counseling is provided in conjunction with the individualized treatment plan. Individual Counseling is aimed at the continued exploration of the ramifications of how alcohol and/or other drug use has impacted an individual's life. Individual counseling is also aimed at the continued exploration of clients mental health issues the impact that untreated mental health issues can have on the client. Individual Counseling will be utilized 1-2 days a week to assist in the individual development and implementation of the personal mechanisms needed to address attitudes, behaviors and feelings related to a successful personal recovery and wellness program.
Case Management services are provided 5 to 7 days a week throughout the treatment experience. All services will be in support of the client's Individualized treatment plan goals. Case Management services will support and encourage the client's self-efficacy and may include; coordination, planning, linkage, referral, support, advocacy, educational assistance and monitoring program compliance.
Medication Assisted Treatment
Services provided by a DATA 2000 waivered medical professional directly related to the use of medication to provide a whole client approach to the treatment of substance use disorders. Services are also provided by a Nurse Practitioner to approach mental health issues. Including, but not limited to, services associated with prescribing medication and follow up monitoring of client health related to the use of medications. Talbot Health Services does not directly administer medications to its clients.
Crisis intervention services are provided as needed to clients who are experiencing a crisis or emergency. This face to face service enables staff to provide prompt and effective responses required to assist the client in accessing any services required to address the individual crisis.
Family Counseling and Education:
Family members are strongly encouraged to participate in treatment services as part of an integrative team approach with their family member. Under the guidance of the counselor and with the client's permission, family may participate in family counseling to address family and relationship issues related to the alcohol and/or other drug use and/or mental health issues. Families are also provided educational material to encourage exploration of boundary setting, introduction to community resources, AoD education, medication and side effects education, mental health awareness education and the promotion of family reintegration and reunification.
Talbot Health Services is an abstinent based program. Talbot Health Services will verify ongoing abstinence through the use of the DIP urine test method then sent out for laboratory testing and confirmation. In addition, Talbot Health Services of Ohio, LLC will coordinate with community providers to obtain any screen results obtained through court order or other community based programs. Screens are conducted as needed or a minimum of 1 x a week in accordance with Talbot Health Services policy. Clients can be contacted for random screens at any time.
Referrals are provided to existing clients as determined by the ongoing needs assessments of the client and in coordination with Individualized Service Plan goals. Examples of referrals include medical services, transportation, educational/vocational services, housing services, and legal services. Referral services are also provided to Individuals in the community as appropriate through the program screening process.
Talbot Health Services provides services to individuals involved with the criminal justice system, child welfare system, pregnant women, IV drug users, persons with a mental health diagnosis, as well as indigent and homeless individuals. Medication Assisted Treatment individuals will be provided treatment services in coordination with the prescribing providers.
Talbot Health Services provides services to men and women 18 years old and up who are experiencing the debilitating effects of a Substance Use Disorder as defined by the DSM IV- TR, (ICD-10) and meet the ASAM level of care placement criteria for Level 1 OTP, Level 1 outpatient treatment programs and Level 2.1 Intensive Outpatient Treatment, and are willing to comply with all services. Talbot Health Services of Ohio, LLC also provides services to men and women 18 years of age and up who are experiencing mental health issues as well as Dual Diagnosis clients. Referrals from hospitals, community stakeholders, the criminal justice system, families, or self are accepted. It may be necessary for a client to participate in a detoxification program prior to admission.
Talbot Health Services are provided with an individual person centered approach. Treatment services are based upon client needs. Phases include: Phase 1 is 12 weeks of full compliance with treatment requirements and negative urine screens on a weekly basis. Phase 2 is 12 weeks of full compliance with treatment requirements and negative urine screens on a bi-weekly basis. Phase 3 is full compliance with monthly group and individual session requirements and negative urine screens monthly until the end of treatment.
Completion of the program is based upon the mutual agreement of the client and clinical staff. The Client and staff will review the treatment plan goals to determine if the client has met their identified goals to their satisfaction.
Talbot Health Services currently accepts Medicaid insurance or a managed care plan provided through Medicaid for all treatment services. Managed Care Plan contracts are in place to service non-Medicaid clients
*All Counseling services are provided by Licensed Chemical Dependency Counselors, Chemical Dependency Counselor Assistant, Licensed Social Worker, Social Work Assistant and Licensed Professional Clinical Counselor with the State of Ohio. Supervision in conducted by a Licensed Independent Chemical Dependency Counselor with Clinical Supervision Endorsement.